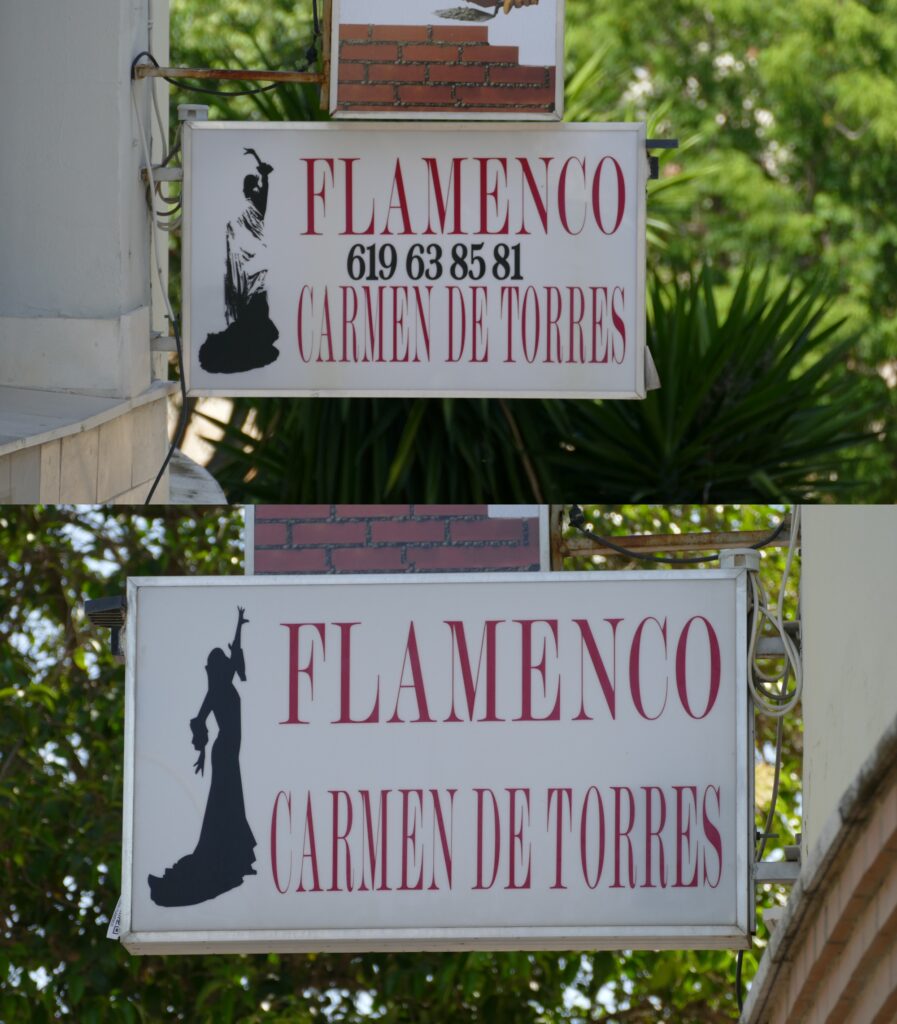 Calle Mariana de Pineda, 2, 41900 Tomares, Sevilla
Follow these signs to the entrance of the building.
If you take classes, ring the bell and we will let you in. Be patient, while music is playing, sometimes we cannot hear it immediately.
After some steps through the corridor to the left and a right turn, you will notice the entrance of the studio in the hallway.


Some impressions of classes
This school is located in Mariana Pineda 2 (Glorieta the Garrotal) Tomares, a town that is just 5 minutes from Sevilla downtown. Convenient transportation by bus from the center of Seville (Plaza de Armas bus station and Puerta Triana) every 15 minutes .
We teach flamenco dance at all levels by different teachers. Classes of flamenco, guitar and percussion. Of course also Sevillanas. Classes for people of all ages are taught from ages 3 and up. From the most basic to the most advanced for people who want to practice flamenco as leisure or work professionally. All the teachers at this school are active professional artists. Many of our students are working professionally in Spain and abroad.
We teach private classes, classes for organized groups, intensive courses and yearly classes lasting from October to June each year.
The aim of this school is to create a solid foundation for developing the art of flamenco, and to bring closer to everyone this universal art, to practice and live activity. This activity that is good for the mind and body and of course to learn according to the ability and capacity of each individual.
Private lessons on demand
Call or whatsup +34 619 63 85 81 (GMT +2h in summer, +1h in winter)